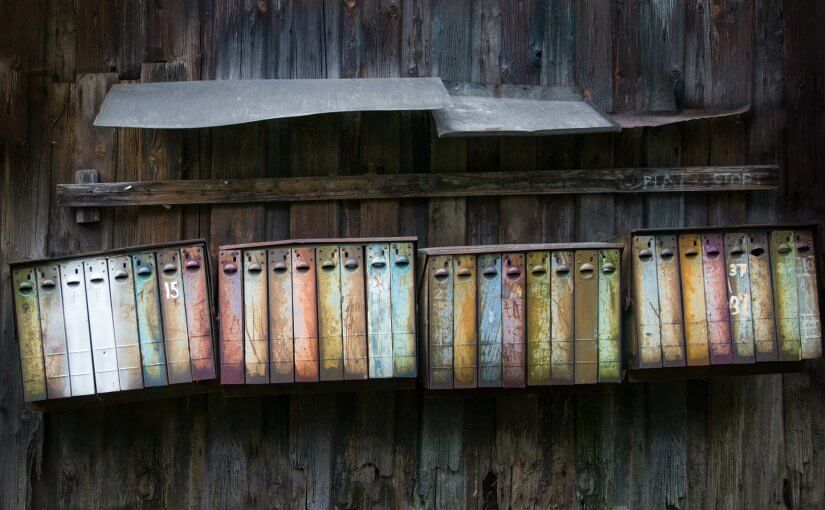 Remember When Opening Mail Made You Smile?
Think back to the good old days when you opened your mailbox to find a handwritten note from a loved one or a postcard from a faraway country …  you opened your mail like Allie tore into her love letters from Noah in The Notebook.
Now think about opening your mail last week. Was it the same experience?
I imagine not.
Junk mail has turned a simple and often exciting experience into an item on our to-do list, like cleaning the casserole dish that's been sitting in the sink since yesterday. Why should we waste our time sifting through mail we don't even want in the first place?
We've all sorted through it countless times. Junk mail is the catalog you briefly glance at or the envelope disguised as something important that turns out to be an unwanted credit card offer.
Clutter, Stress and Waste
Not only is junk mail annoying – it leads to a variety of issues that must be dealt with:
What if you throw away an important document – can you be compromised?
What if you accidentally shred an important document?
Or what if you accidentally don't shred it?
Identity theft is already a major threat; our personal information should not be printed on unsolicited mail that we don't have the time or energy to inspect.
Not to mention junk mail is a colossal waste!
The estimated 100 billion pieces of junk mail we throw away each year in the US have an enormous impact on the environment.
Let's Stop the Hassle that is Junk Mail
Junk mail is something we collectively despise, but search methods to stop it and you will find forms to fill out, toll-free numbers with robots on the other end and multi-step processes that add even more work to your life.
Here at PaperKarma, our goal is to make junk mail a problem of the past. We will help you stop junk mail, opt out of credit card offers and cancel catalog deliveries.
Ridding your life of unwanted mail is as easy as taking a picture.
Let us be your spam filter for physical mail.
PaperKarma has been acquired and reincarnated so that we can continue to reduce the junk mail that is cluttering your life and our country's landfills.
In the future we will get more in depth with many of the topics touched on in this article and discuss everything from deforestation to how added stress impacts your life.
We will reveal who the worst junk mail offenders are in the US, and everything in between! We are excited to be back and to be part of this movement with you.