How to Stop Mail from
AARP
Here's how to to opt-out of direct postal mailings:
AARP Mailing List Removal: Opt-Out and Protect Your Privacy
Are you tired of receiving unwanted mail from the American Association of Retired Persons (AARP)? AARP mailing list removal is a simple process that allows you to stop receiving their junk mail and protect your privacy. In this article, we'll cover the steps you need to take to stop AARP mailings and keep your mailbox clutter-free.
What type of junk mail does AARP send?
AARP is a non-profit organization dedicated to empowering people aged 50 and older to lead fulfilling lives. They offer a wide range of services, including insurance, travel, and health products. While AARP sends out useful mail such as their monthly magazine, they also send promotional materials and advertisements for their products and services. The organization gathers personal information from various sources, including public records, to create targeted mailing lists. As a result, some people may want to cancel their AARP membership or unsubscribe from their mailing lists to reduce mailbox clutter.
How to be removed from the AARP mailing list?
To opt out of AARP's mailing list, you have a few options:
Fill out AARP's online opt-out form.
Send an email to member@aarp.org, with subject header "Unsubscribe", requesting to be removed.
Call AARP's customer service at +1-888-687-2277 and request to be removed from their mailing list.
Or contact AARP by postal mail. You can send your opt-out request to AARP Membership Center, 3200 E. Carson St., Lakewood, CA 90712.
How long does it take for the AARP to stop sending me junk mail after I unsubscribe?
It may take up to 8 weeks for AARP to process your opt-out request and stop sending you junk mail. This is because they may have already scheduled mailings in advance.
What to do if I still receive junk mail from the AARP?
If you continue to receive junk mail from AARP after following the steps above, you can try the following:
Write "Return to Sender" on any First Class postage envelope and place it back in the mailbox.
Contact AARP by phone directly to ensure they received and processed your opt-out request.
Register with DMA Choice, a service that allows you to manage your mail preferences.
Use PaperKarma, an app that helps you unsubscribe from junk mail quickly and easily.
How to get the AARP to stop sending me junk mail for good?
To ensure that you stop receiving junk mail from AARP permanently, you can use the PaperKarma app. PaperKarma streamlines the opt-out process, allowing you to quickly and easily unsubscribe from AARP mailings and other unwanted mail. By using PaperKarma, you can keep your mailbox clutter-free and protect your privacy.
Or let PaperKarma do the work to unsubscribe you from AARP and thousands of direct mailers, catalogs, charities and more!
Simply download the app, snap pics of all your unwanted mail.
We'll do the work to unsubscribe you, saving you time and hassle!
Unlimited Opt-out Requests
Unlimited Recipient Names
Unlimited Recipient Addresses
Works on iPhone (iOS)
Works on Android
In-App & Email Support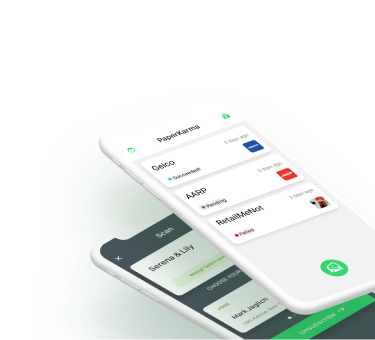 How to Stop Mail from
AARP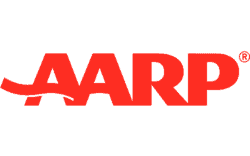 This is a Verified Mailer
Please note it can take up to 12 weeks to see the mail completely stop.