How to Stop Mail from
AT&T DIRECTV
Here's how to to opt-out of direct postal mailings:
AT&T DIRECTV Mailing List Removal: Opt-Out and Protect Your Privacy
Has your mailbox been hijacked by offers from AT&T DIRECTV? As a major player in the telecommunications industry, AT&T DIRECTV is known for its relentless direct mail campaigns, leaving many people feeling swamped. But don't worry! Unsubscribing from AT&T DIRECTV is a straightforward process, and we're here to guide you through it.
What type of junk mail does AT&T DIRECTV send?
AT&T DIRECTV, a subsidiary of AT&T Inc., is a leading provider of satellite television services in the United States. They offer a wide range of entertainment packages, including access to live TV channels, on-demand content, and exclusive sports programming. To attract new customers and promote their services, AT&T DIRECTV sends out a variety of direct mail materials such as promotional offers, discounts, and information about their latest products.
How to get removed from the AT&T DIRECTV mailing list?
To opt out of AT&T DIRECTV's mailing list and unsubscribe from their mailings, follow any or all of these steps:
Visit the AT&T DIRECTV privacy policy contact form to submit your request. Specify the name & address you wish to opt-out in the text area.
Send an email to privacypolicy@directv.com, requesting to be removed from their mailing list.
Call AT&T DIRECTV's customer service at +1-800-531-5000 and request to be removed from their mailing list.
Register with DMA Choice, a service that allows you to manage your mail preferences and opt out of mailings from 1,000 companies, including AT&T.
How long does it take for AT&T DIRECTV to stop sending me junk mail after I unsubscribe?
After you've requested to be removed from AT&T DIRECTV's mailing list, it may take up to 12 weeks for them to stop sending you mail. This is because they may have already scheduled mailings in advance.
What to do if I still receive junk mail from AT&T DIRECTV?
If you continue to receive junk mail from AT&T DIRECTV after following the steps above, consider using the PaperKarma app. PaperKarma simplifies the opt-out process, allowing you to easily unsubscribe from AT&T DIRECTV mailings and stop all unwanted mail. By using PaperKarma, you can maintain a clutter-free mailbox and protect your privacy.
Or let PaperKarma do the work to unsubscribe you from AT&T DIRECTV and thousands of direct mailers, catalogs, charities and more!
Simply download the app, snap pics of all your unwanted mail.
We'll do the work to unsubscribe you, saving you time and hassle!
Unlimited Opt-out Requests
Unlimited Recipient Names
Unlimited Recipient Addresses
Works on iPhone (iOS)
Works on Android
In-App & Email Support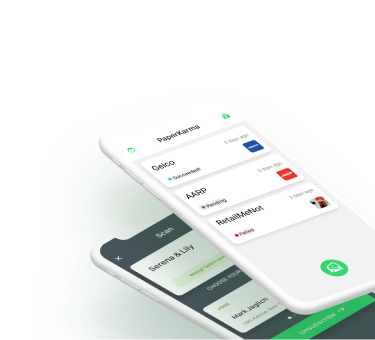 How to Stop Mail from
AT&T DIRECTV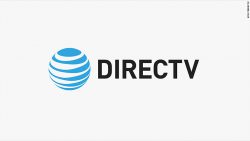 This is a Verified Mailer
Please note it can take up to 12 weeks to see the mail completely stop.