How to Stop Mail from
ValPak
Here's how to to opt-out of direct postal mailings:
How to Unsubscribe from Valpak and Stop Coupons
As one of the most notorious junk mail offenders in the United States, Valpak's relentless blue envelopes can make even the most patient of us see red. Unsubscribing from Valpak is easier than it seems, and we're here to help.
What type of junk mail does Valpak send?
Valpak is known for its Blue Envelope that reaches millions of households across the United States and Canada. The company was founded in 1968 by Terry Loebel, who started out by mailing coupons from his home in Clearwater, Florida. Today, Valpak sends over 20 billion coupons to more than 40 million households annually.
Valpak collaborates with local and national businesses to create targeted marketing campaigns through the use of coupons, discounts and promotional offers. Their goal is to help businesses attract new customers while providing consumers with savings.
How to be removed from the Valpak mailing list?
To opt out of Valpak's mailing list and unsubscribe from Valpak, follow any of these steps:
Fill out this online mail preference form. Check the box to confirm that you want to stop Valpak mailings and click "Submit."
Contact customer_service@valpak.com with your opt-out request
Call 1-800-237-6266 to speak with customer service
Use the PaperKarma app to stop Valpak and all your junk mail
How long does it take for Valpak to stop sending me junk mail after I unsubscribe?
After you've requested Valpak mailing list removal, it may take up to 6 weeks for Valpak to stop sending you mail. This is because they may have already printed and prepared mailings in advance.
What to do if I still receive junk mail from Valpak?
If you continue to receive Valpak mailings after following the steps above, try the following:
Contact Valpak directly to ensure they received and processed your opt-out request.
Use PaperKarma, our app that helps you unsubscribe from junk mail quickly and easily.
Or let PaperKarma do the work to unsubscribe you from ValPak and thousands of direct mailers, catalogs, charities and more!
Simply download the app, snap pics of all your unwanted mail.
We'll do the work to unsubscribe you, saving you time and hassle!
Unlimited Opt-out Requests
Unlimited Recipient Names
Unlimited Recipient Addresses
Works on iPhone (iOS)
Works on Android
In-App & Email Support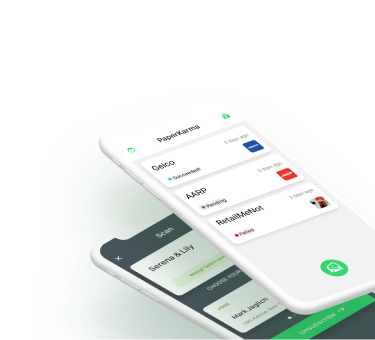 How to Stop Mail from
ValPak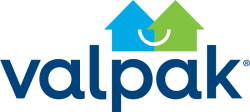 This is a Verified Mailer
Please note it can take up to 12 weeks to see the mail completely stop.